DIVE INTO JOY AND PLEASURE
We offer the concept of leisure at its highest level. Relax, enjoy and revive is our motto. Let's take a little stroll and see for yourself …
Do you ever feel stressed, tired or simply exhausted from your work and the razzle-dazzle of everyday life? Luxury Leisure offers the best one-stop-shop service to solve just that! We provide high-end leisure products, combined with excellent service and free extras to create a perfect experience for you.
Don't hesitate to call or visit us. It's worth it. Your time means all to us!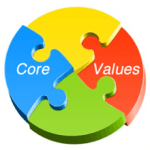 Our company is built on basic principles:
You matter most
We provide quality and excellence in all we do
Our products are manufactured on cradle to cradle standards
We are working closely together with German suppliers, internationally recognized as reliable and innovative engineers and constructors.
Our product-portfolio is always expanding and will exceed your expectations again and again.